The Operations Command includes three divisions led by two Captains: Precinct 1, Precinct 2, and Special Operations. These divisions compose the majority of sworn personnel in the Department.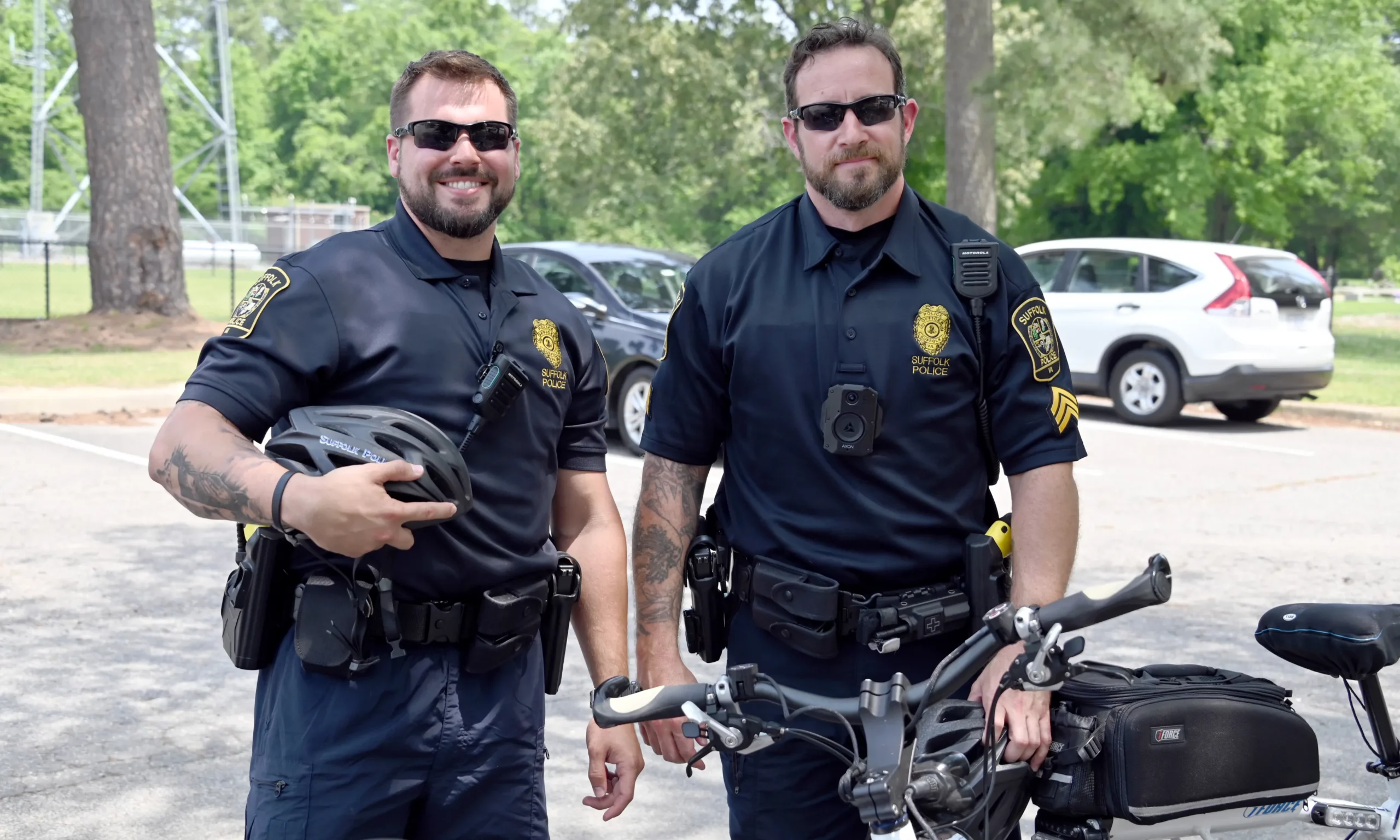 Special Operations
Special Operations includes the following units:
Auxiliary Units
K9 Unit
Marine Patrol Unit
Motor Carrier Unit
School Resource Officers
Search & Rescue
Traffic Unit
Dive Team
Mobile Field Force
Motorcycle Unit
Drone Team
Crisis Negotiations Team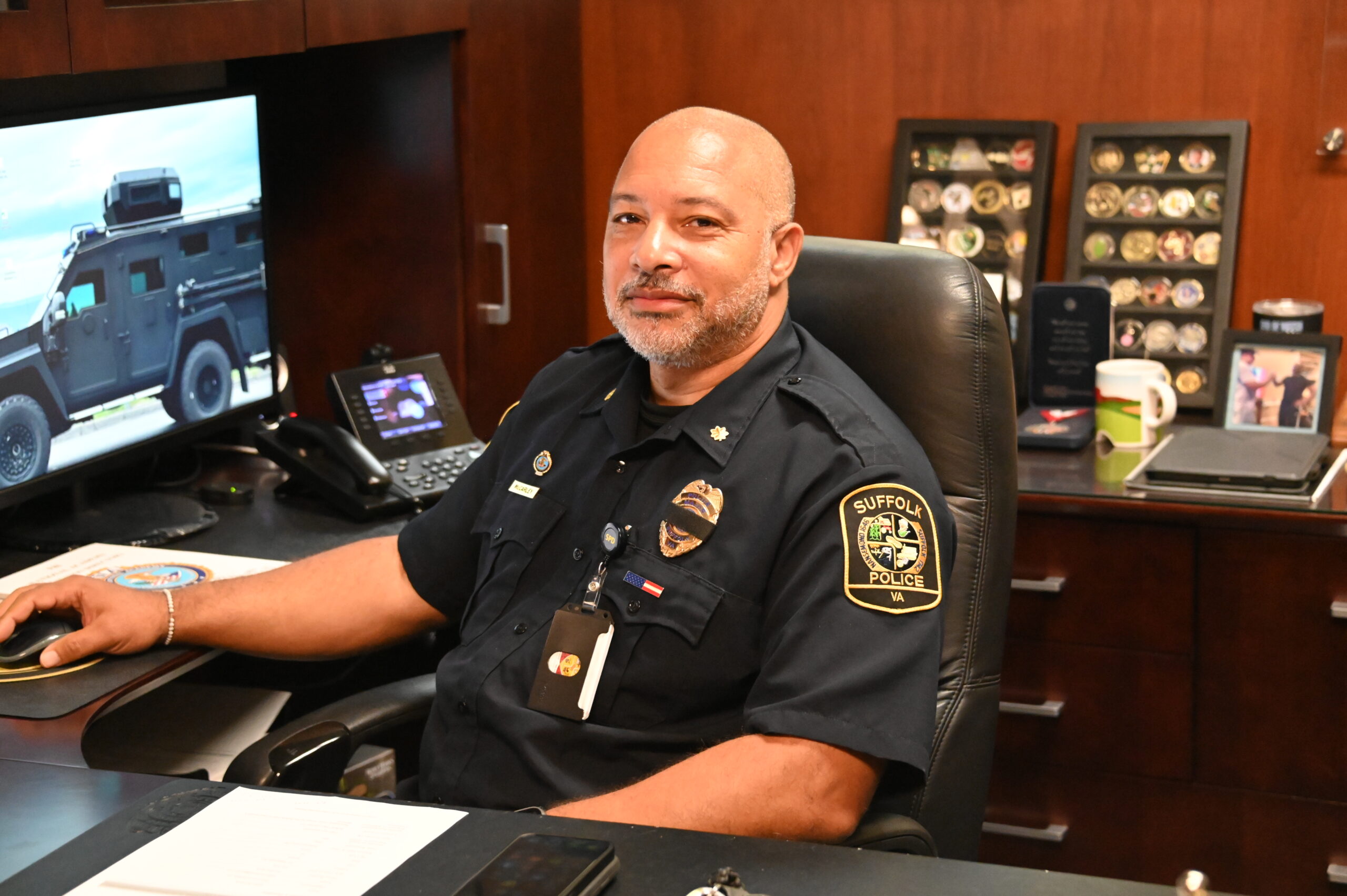 About Major McCarley
Deputy Chief of Operations
Major John McCarley joined the Suffolk Police Department in 2002 and has worked in various areas of the Police Department, to include Uniform Patrol, Investigations, Professional Standards, and Administration. He was promoted to the rank of Major in 2022 and serves as the Deputy Chief of Administration. Major McCarley is a graduate of the 285th session of the FBI National Academy.
Precinct 1
Located in the heart of downtown, Suffolk Police Precinct 1 is responsible for 310 of the City's 430 square miles. The precinct covers 10 of the Departments 17 patrol districts comprising of 46% of the City's population. It is staffed with 57 sworn officers and handles 55% to 60% of citizen calls for service received by the Department. Officers participate in numerous community related activities to include crime prevention, civic league attendance, and home owner association participation.
Precinct 2
Located in North Suffolk, the Second Precinct is responsible for seven patrol zones and encompasses approximately 25% or 120 of the City's 430 square miles. The precinct covers seven of the Department's 17 patrol districts. Additionally, the Department's Special Operations Division personnel including auxiliary officers, a Property Crimes Detective, and the Neighborhood Enforcement Team North, all work out of the Second Precinct. Approximately 40% to 45% of the city's calls for service are generated out of this area and approximately 35% of the uniformed patrol staff is assigned to this precinct.